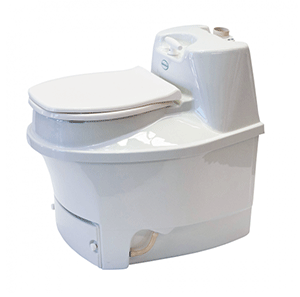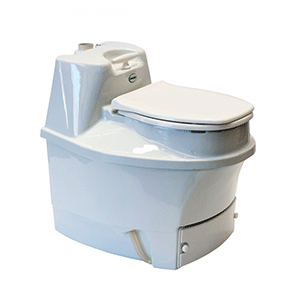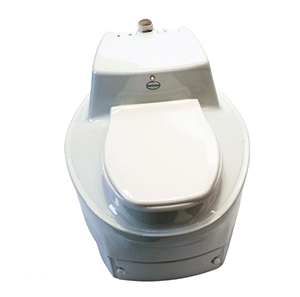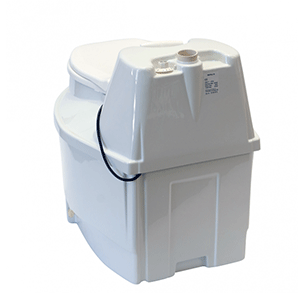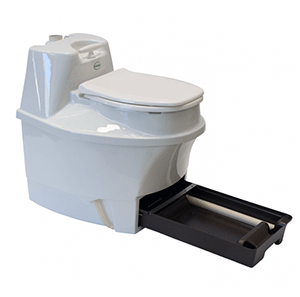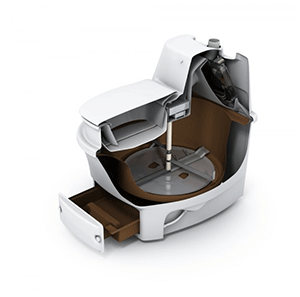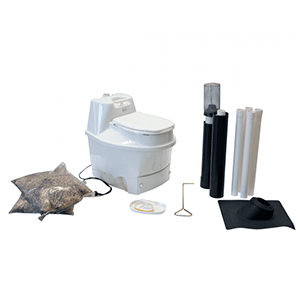 The EcoLet Manual 15e contains an electric heater and fan to aid the composting process by evaporating excess liquids, regulating the temperature, and providing additional air flow to the compost mixture. Simply turn the T-handle at top a couple of times after each use and your compost is mixed and aerated by the internal mixing devices.
The Ecolet Manual is a composting toilet system that uses a clever T-handle system to mix the compost in the receptacle below. Combine this with the electric heater and fan to aid in the composting process, and you have a semi-automatic waterless toilet system that's perfect for couples, retirees or in a apartment / granny flat. The EcoLet comes with a convenient chamber screen, so the inner compost chamber is not visible when the toilet is not in use.
The EcoLet Manual is certified to Australian & New Zealand Standard 1546.2. In addition, it is also approved in QLD, NSW, VIC, ACT, NT, WA and TAS.
How this composting toilet works
When waste is added to the system the electric heater and fan system creates an environment where biological decomposition is optimised. The fan system works to evaporate excess liquids and to divert air and smells to the ventilation pipe (this means no smell).
The T-shaped handle at the top of the system essentially replaces the flush component of a normal toilet. Instead of flushing this composting toilet you simply turn the handle which mixes the compost and starts the biological decomposition process.
Capacity
2 people full time
3 people part time
Electrical Rating
240V – 250W max
Heater 225W
Fan motor 25W
Floor Space Required
550mm x 1350mm
(includes space in front for removable tray to slide out)
Dimensions
Height: 680mm
Width: 550mm
Depth: 740mm
Materials
Outer casing of ABS plastic
Metal components of stainless steel
The EcoLet Manual is supplied with:
Vent pipe for good natural draft
Flashing for vent
Electric heater to aid in the evaporation of excess liquid
240V fan
Drain tube for evacuating liquids to a leaching pit in-ground, grey water system or to an auxiliary storage container
1 bag of Humus mix (peat moss and untreated wood shavings)