Easily turn household waste into gas for cooking!

Homebiogas is an off-grid system that generates clean energy without any electricity and allows you to properly treat your household waste! The system produces up to 3 hours of cooking gas every day solely from your food scraps or animal waste.
Biogas Toilet
The Bio Toilet connects to the existing HomeBiogas 2.0 appliance to create cooking gas from human waste. when a Bio Toilet is connected to the system it is recommended that the effluent from the digestor is pipes to a septic tank.
The Bio Toilet is a low flush toilet (uses only 1.2 liters of water per flush), and can utilize grey water.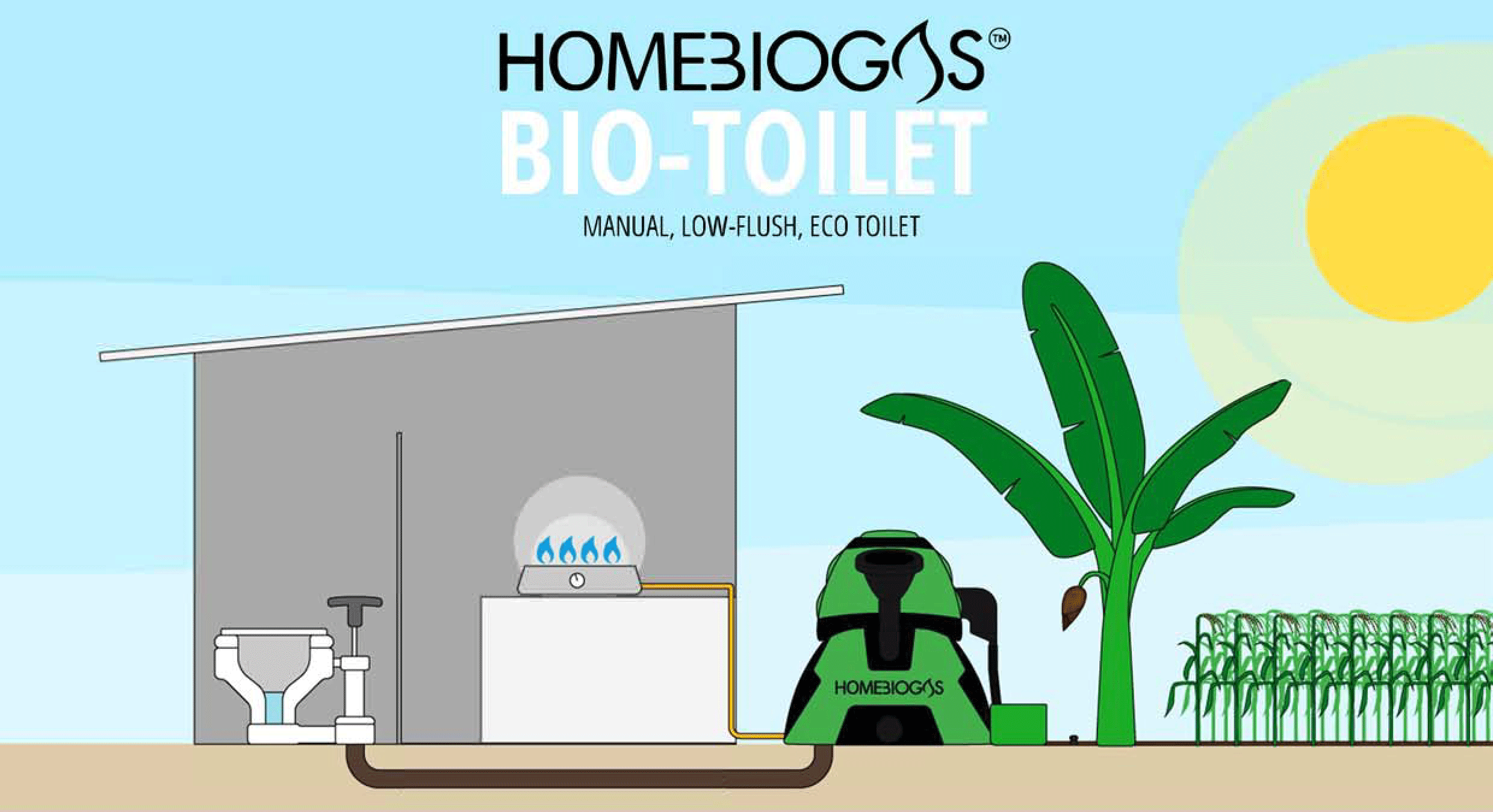 HomeBiogas 2.0 is shipped to you in a box. Unlike other biogas digesters, you do not need a technician to install the appliance. It is a do-it-yourself kit, that comes with all the necessary tools and a detailed instruction manual. The appliance can be installed in 1 hour!
After installation, HomeBiogas 2.0 may take between 2-4 weeks to produce gas. After that, it should produce biogas 24/7, as long as you feed it with organic waste. In cold climates the system may need to be installed in a greenhouse or a small aquarium heater may be required to maintain a suitable digestor temperature.
The system thrives on food leftovers such as rice, cheese, meat, cooking oil, vegetable peels, fruit and any other food waste. Avoid feeding large quantities of citrus fruit skin since it contains anti-bacterial oil which could reduce the effectiveness of the digestion.
HomeBiogas 2.0 produces up to 3 hours of cooking gas each day – the perfect amount for three meals.