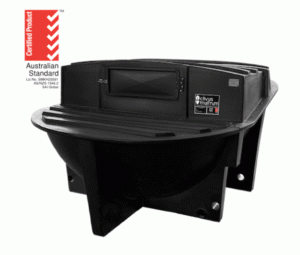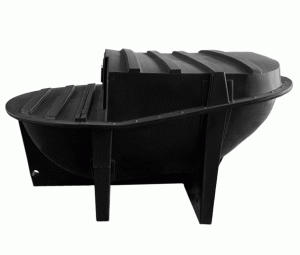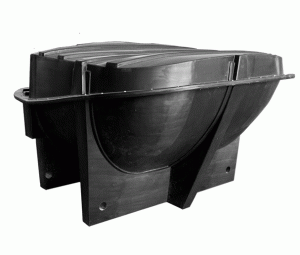 For 9 – 19 people
The CM14 is ideal for larger households with more than one toilet and small public facilities, especially where two pedestals are required and requires minimal maintenance.
The chamber is made from low-density polyethylene and can accommodate two pedestals.
It can be buried up to 720mm leaving only a 475mm underfloor clearance requirement.
Suitable for 9 -1 9 people or around 38 visits per day, 14000 annually.
This system is certified to Australian Standards 1546.2 and is approved in all states when installed according to the installation manual.
Capacity
9-19 people full time
Daily: 38 visits (average)
Annual: 14,000 visits
Dimensions
Height: 1200mm
Length: 2135mm
Width: 1740mm
Other
Minimum clearance underfloor:
1200mm – 475mm when buried
Maximum buried in ground at front:
720mm
Maximum fixture:
2 pedestal
A CM Tank Package includes:
Fully assembled composting tank
1 x pedestal chute 550mm length
Flexible flashing to seal chute to chamber
Heavy duty 12 volt fan and 240V transformer
Vent pipe flashing, fan housing and vent rain cover. (150mm)
Maintenance tool
Starter bacteria
Sealant and screws
Installation Manual
Operation & Maintenance Manual
Pedestal options available on order page