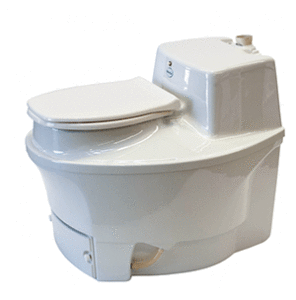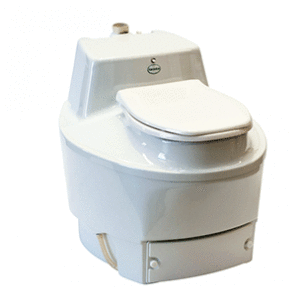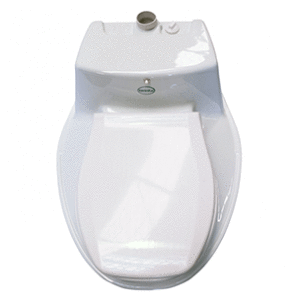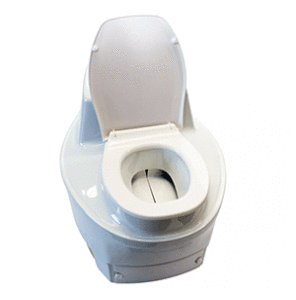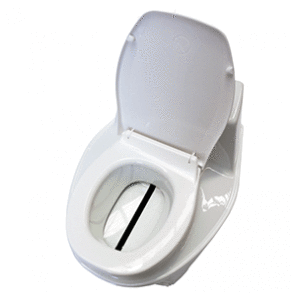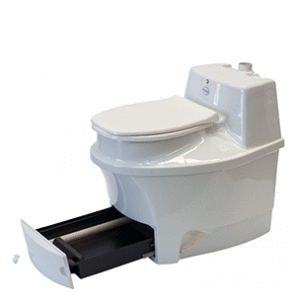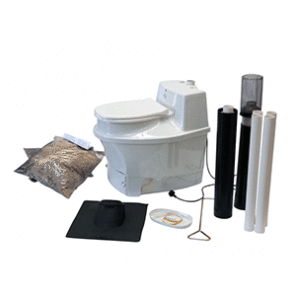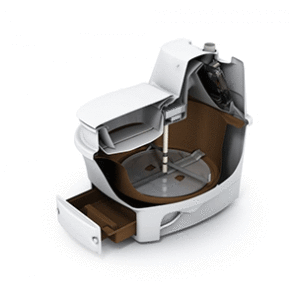 The Ecolet Automatic 25a is a fully automatic waterless toilet system. The benefit of fully automatic systems is there is no risk that mixing is forgotten by children or visiting guests – this happens automatically when the lid is lowered.
The Ecolet Automatic will happily work for 3 people full time or 4 people part time, so it's great for couples, small families or as a secondary toilet in a shed, holiday home or unit. This composting toilet system is the ideal alternative toilet to a typical 'plumbed in' loo. The EcoLet comes with a convenient chamber screen, so the inner compost chamber is not visible when the toilet is not in use.
The ventilation pipe leads moist air away and ventilates the entire bathroom. Mixing arms help aerate the compost and sift it into the humus tray. The adjustable thermostat combined with recirculation of the heated air results in a very low energy cost. The fan drives warm air through the air channels to remove moisture, to provide the compost with oxygen and to warm it up to optimum temperature. For maximum usage rates the toilet room should be at least 18°C.
The humus collection tray in the bottom of the unit is emptied periodically, depending on usage. More humus-starter is added as needed to maintain a balanced composting mix.
Capacity
3 people full time
4 people part time
Electrical rating
240V – 380W max
Heater 250W
Mixer motor 45W
Fan motor 25W
Floorspace Required
550mm x 1350mm
(Includes space for removable tray to slide out)
Dimensions
Height: 680mm
Width: 550mm
Depth: 740mm
Materials
Outer casing of ABS plastic
Metal components of stainless steel
The EcoLet Automatic is supplied with:
Vent pipe for good natural draft
Flashing for vent pipe
Electric heater to aid in the evaporation of excess liquid
240V fan
1 bag of Humus mix (peat moss and untreated wood shavings)
A convenient drain tube is also provided to evacuate the liquids to a grey water system or to an auxiliary storage container.