Monitor
With MyEnlighten, you can track energy production, monitor system health, and share data with family and friends, all from a simple, mobile-friendly interface. Get it at the App Store or Google Play Store.
Individual panel performance can be monitored, alerting you to potential issues such as debris or damage.
Daily, monthly or yearly system output graphs can be generated.
Data can be viewed on a computer or hand-held device either in your home or remotely.
Envoy
Envoy acts as a messenger between your microinverters and MyEnlighten. The Envoy collects energy production (and consumption if you have Envoy-S Metered) data over your home's electrical wiring and then sends the collected data over the Internet to MyEnlighten so that you can monitor your system's performance.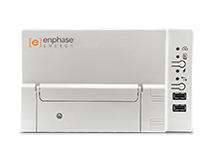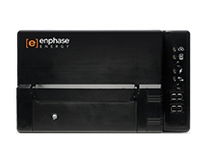 Compatible microinverters: M215, M250, S230, S280
Application: Residential and Commercial
Warranty: 5 Years
Integrated WiFi: Yes
Mobile Connect Ready: Yes
Household Consumption Monitoring: No
Storage Ready: No
Compatible microinverters: M215, M250, S230, S280
Application: Residential and Commercial
Warranty: 5 Years
Integrated WiFi: Yes
Mobile Connect Ready: Yes
Household Consumption Monitoring: Yes
Storage Ready: Yes