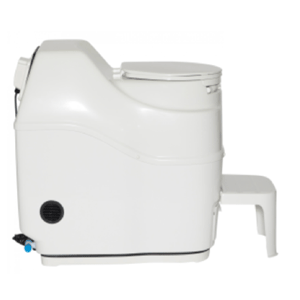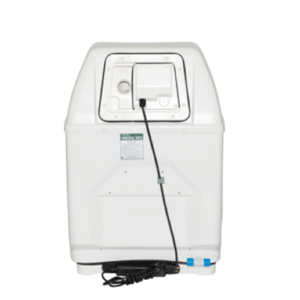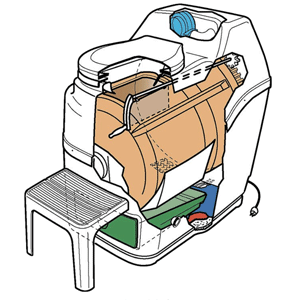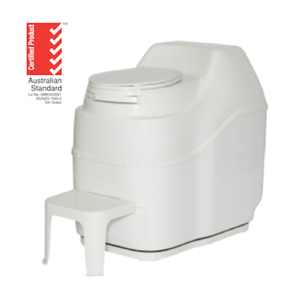 One of the most popular Sun-Mar™ models to date, this high capacity bio-drum toilet is both simple to operate and reliable. As the first composting toilet model to be quality and performance certified in North America, this toilet has set the standard for the myriad of composting toilets that have followed.
With a high capacity suitable for residential use, holiday houses and in some circumstances, light commercial use, The Excel is odourless and produces clean, safe compost.
The Excel comes with a hidden vent installed at the back of the unit. This draws any odours away from the toilet itself. While the system is capable of processing all liquids through evaporation, there is an emergency drain fitted at the back of the toilet. This will need to be connected in instances of high use or in the case of power outages.
This product is Australian & New Zealand Standard 1546.2:2008 and is approved in most Australian states. This product is approved in QLD, NSW, SA*, WA, NT, VIC and TAS. (The products are approved only if installed as per the installation manual)
Capacity
Residential/continuous – 3 adults or families of 5
Seasonal/vacation – 6 adults or families of 8
Electrical rating
Fan 35W
Heater (when n use) 250W
Floorspace Required
570mm W, 1213mm D,
(Includes space for removable tray to slide out)
Dimensions
Height: 845mm
Width: 570mm
Depth: 832mm