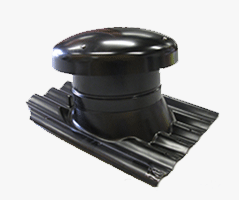 16W Electric Roof Fan
About $3 running cost per month
Much more effective than wind driven ventilators
Works when there is no wind
Works when there is no sun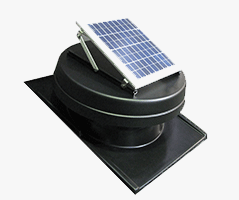 Solar Roof Fan
$0 Running cost
Suits most roof types
10, 20 & 30W models
10 year module warranty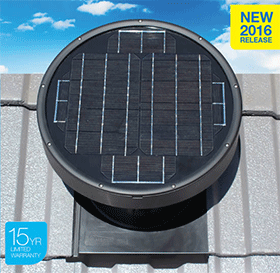 The energy storage pack allows the unit to store energy from the sun during the day to power the unit at night. Therefore providing your home with 24/7 temperature regulation. This feature is an Australian First!
Removes heat and humidity
Ceiling ventilation removes damaging heat and humidity from the ceiling cavity of your home. This reduces the occurrence of mould, creates airflow, helps keep your house cooler and assists in maintaining the ceiling timbers.
Heat that builds up in the ceiling space can radiate down into the living areas of your home creating a layer of heat at head level. Removing heat from the ceiling can make a big difference to the comfort of comfort.
Helps Cool Your Home
Lowering the incredibly high temperatures experienced in the ceiling cavity has a noticeable effect on the temperature inside your home.
Reduces Air Conditioning Costs
Your air conditioner may be battling against a large thermal mass of hot air in the roof of your home. Reducing the temperature of that thermal mass will save on air conditioning costs.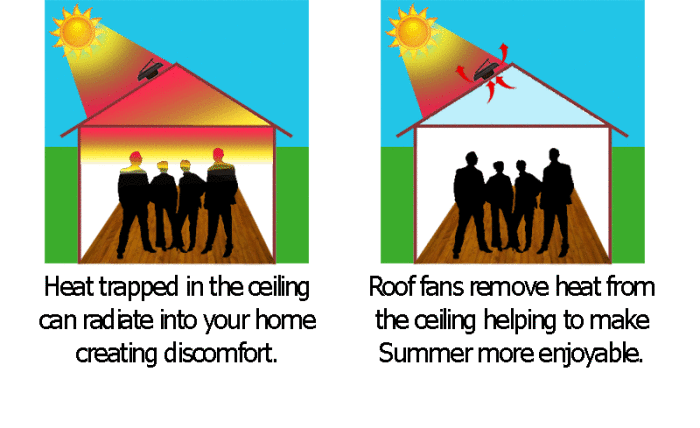 A cost effective solution
When compared to other cooling options, roof fans are steets ahead on value for money, running costs and benefits.
Case Study
While working in a roof in Mullum recently, we noticed, even with a whirlibird, there was an extreme build up of heat. This heat was permeating through the ceiling into the rooms below. I suggested installing an electric ventilator, which my clients accepted as they had been experiencing discomfort due to the heat.
The existing whirlibird was removed and an electric roof fan installed. A few days after installation I asked my clients for feedback. Their response is below…
"Yes we have noticed a big difference Brian, no more whoosh of heat as you come up the stairs! So we are very glad you suggested getting the fans installed!"