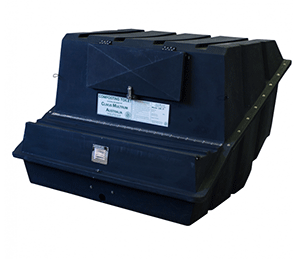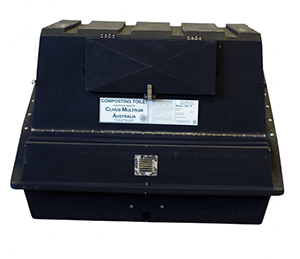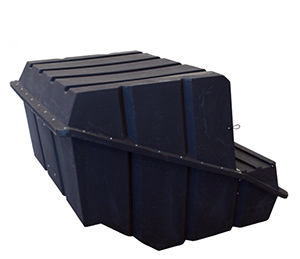 For 6 – 7 people
The CM10 is ideal for family homes with more than one toilet and small public facilities, especially where two pedestals are required.
It has a UV resistant roto-moulded polyethylene tank with a stainless steel front baffle & air ducts and a polyethylene rear air baffle.
All fasteners are of stainless steel and other minor fittings are of corrosion resistant materials.
Polymarble Pedestals area available in range of colours which have a polished interior and exterior giving a porcelain like finish. This  minimises soiling and is easy to clean.
Capacity
6-7 people full time
Daily: 25 visits (average)
Annual: 10,000 visits
Dimensions
Height: 1100mm
Length: 1550mm
Width: 1550mm
Other
Minimum clearance underfloor:
1000mm
Maximum buried in ground at front:
200mm
Maximum fixture:
2 pedestal
Fully assembled composting tank
1 x pedestal chute 550mm length
Flexible flashing to seal chute to chamber
Heavy duty 12 volt fan and 240V transformer
Vent pipe flashing, fan housing and vent rain cover. (150mm)
Porcelain Pedestal and soft close seat
Vent and drain kit
Maintenance tool
Starter bacteria
Sealant and screws
Installation Manual
Operation & Maintenance Manual