There are many reasons why you will be more satisfied with Enphase
You can easily monitor the performance of individual panels
It's easy to increase the size of your system if required
Panels can face different directions maximising solar gain throughout the day
Performance is increased with micro-inverters when compared to conventional string inverters
System is less vulnerable to performance drop from shading
Convenient 1.2kw/h batteries can be added if desired
The Enphase AC battery solution can be added to almost any existing solar power installation
By installing an Enphase micro-inverter system it is more likely that power can be generated in a way that more closely matches the way you use it because panels can face in different directions. E.g. facing a few panels East, North and West will spread the solar production more evenly over the whole day.
A common way that solar power systems are sized is to divide the daily average power use by 5 (average hours of sunshine). This method ignores the fact that power is also used when the sun isn't shining.
For the best return on your investment you need a system that generates a similar amount of power to what you use during the day. This is most likely achievable with an Enphase Micro-Inverter system.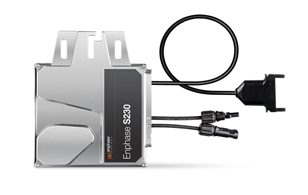 Located under each solar panel, the micro-inverter converts DC to safer AC current for use in your home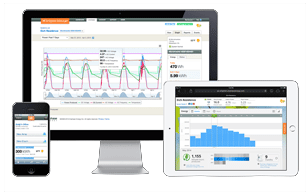 An optional communications gateway enables real time monitoring of the output of every panel on you roof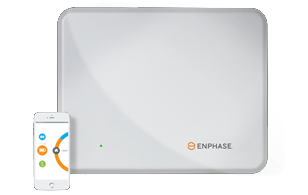 Optional storage of the power generated. Convenient 1.2kW/h Lithium Ion Phosphate batteries can save you money
Each solar panel is connected to an Enphase Micro-Inverter which is fixed to the mounting rail under the panel. The micro-inverter turns DC current into AC to be used in your home. Because each panel functions as a whole, it is possible to mount panels facing different directions. This often matches more closely how power is used in your home because the power usage in most homes is usually only 200-400W per hour as an average.
After installing an accurately sized system and production and consumption data has been gathered for a while, an informed decision can be made about increasing the size of the system, or adding battery storage.